Products :: Automobile Products :: Anti Vibration Mounts
Anti Vibration Mounts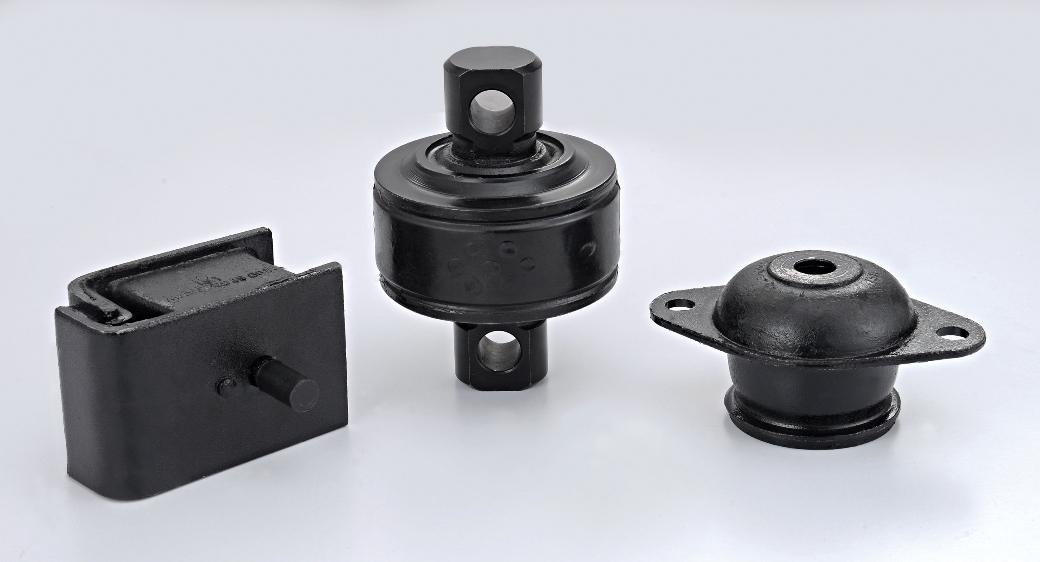 Apex Seals also manufacturer anti vibration mounts.
Anti – vibration Mounts / Vibration Isolators are designed to reduce the level of vibration transmitted to or from machinery and equipment. Vibration isolation mounts are manufactured in rubber with a variety of bonded metal components.
The design of vibration mounts vary according to the application. Apex Seals is equipped to manufacture such vibration isolators and having wide range of polymers and metal parts to bond the same.
Conventional engine & transmission mounts – are used for
Fixing of the engine
Absorption of static loads.
Isolation of structure – borne vibration
Absorption of engine – torque
Limitation of unit motion.
Damping of roadways – related vibrations & excitation.
The anti vibration mountings are heavy duty mountings ensuring high vertical static & sleek load in compression while providing optimum vibration isolation value in the horizontal side direction. Depending on the needs of load deflection characteristics, these mounts are designed and constituted in varied, types and diff. specification. They are fabricated by using a combination of metal components, nuts, bolts ,ferrous or non ferrous casting, etc. These mountings can easily bear heavy loads. To prevent mountings from rusting low carbon steel is used. The company uses high grade rubber to provide better cushion to metallic parts.
The mountings are made after analysing the application requirement such as :
Load bearing capacity.
Deflections.
Shock absorption
Size of mounting.
Apex Seals makes following types of anti vibration mounts :
Anti vibration mounting
Engine mounting
Cushion foot mounting
Isolator mounting
mountings
Rectangular / sandwitch mounting
U mounting.