Products :: Automobile Products :: Auto Tubes
Auto Tubes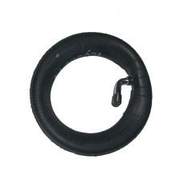 Apex Seals manufactures complete range of Butyl & chlorobutyl inner rubber tubes of more than 45 sizes of for vehicle from two & three wheelers to passenger cars, light & heavy commercial vehicles, jeep, trucks & farm equipments. We also manufacture tubes to customer size specifications.
We use the best raw materials from globally well established manufacturer / brands. All the aspects of manufacturing process have to pass through the strict norms laid down by the company's R & D Quality Department.
Features of Apex Seals butyl Rubber tubes :
Retain air longer than natural rubber tubes.
Retain & recommended for longer air pressure.
Increase tyre life due to air pressure retention
Saves fuel cost
Safe driving due to lowered risk of blow out.
Are heat resistant and prevent growth inside tubes.
Butyl tubes are internationally accepted in radial tyres.
Are made from imported butyl rubber.
Are puncture resistance.
Blow out resistance
Cost saving & Convenience - 25% longer tyre life & better fuel efficiency
Dependable & Durable - Butyl tubes have stronger joints, improved valve adhesion, higher tensile strength and are heat resistant.
Environmental robost - Resist degration against deteriorating effect of oxygen & ozone.
| | | |
| --- | --- | --- |
| Sr. No. | Size | Valve |
| 1 | 3.50-10 | V1.08.3 |
| 2 | 2.75/3.00-10 | V1.08.1/3 |
| | | |
| --- | --- | --- |
| Sr. No. | Size | Valve |
| 1 | 2.25/2.50-16 | TR-29 |
| | | |
| --- | --- | --- |
| Sr. No. | Size | Valve |
| 1 | 2.50/2.75-18 | TR-29 |
| 2 | 2.75/3.00-17 | TR-29 |
| 3 | 2.75/3.00-18 | TR-29 |
| 4 | 100/90-17 | TR-29 |
| 5 | 100/90-18 | TR-29 |
| 6 | 3.00/3.25-19 | TR-29 |
| | | |
| --- | --- | --- |
| Sr. No. | Size | Valve |
| 1 | 4.00-8 | V1.08.3 |
| 2 | 4.50-10 | TR-13 |
| | | |
| --- | --- | --- |
| Sr. No. | Size | Valve |
| 1 | 4.50/5.65-12 | TR-13 |
| 2 | 145/80 D 12 | TR-13 |
| 3 | 155/80 D 12 | TR-13 |
| | | |
| --- | --- | --- |
| Sr. No. | Size | Valve |
| 1 | 145/70 R 12 | TR-13 |
| 2 | 155/80 R 12 | TR-13 |
| 3 | 145/155 70R 13 SV | TR-13 |
| 4 | 145/155 70R 13 LV | TR-13 |
| 5 | 165/175 R 13 SV | TR-13 |
| 6 | 165/175 R13 LV | TR-13 |
| 7 | 165/175 65 R 14 | TR-13 |
| 8 | 175/185 80 R 14 | TR-13 |
| 9 | 195/205/215 R 15 | TR-13 |
| | | |
| --- | --- | --- |
| Sr. No. | Size | Valve |
| 1 | 7.50X16 SV | TR-75 |
| 2 | 7.50X16 LV | TR-75 |
| 3 | 7.00X15/7.00 R 15 | TR-75 |
| 4 | F 78X15 | TR-75 |
| | | |
| --- | --- | --- |
| Sr. No. | Size | Valve |
| 1 | 6.00X16 | TR-15 |
| | | |
| --- | --- | --- |
| Sr. No. | Size | Valve |
| 1 | 8.25X20 | TR-175 |
| 2 | 9.00X20 | TR-175A |
| 3 | 10.00X20 | TR-78A |
| | | |
| --- | --- | --- |
| Sr. No. | Size | Valve |
| 1 | 5.00X19 | TR-14 |
| 2 | 6.00X19 | TR-14 |
| 3 | 7.00X19 | TR-14 |